Welcome to the Jan Broberg Foundation's (JBF) newsletter. You are an important part of our movement as we raise awareness, share stories, and support each other in healing and education. All to create happy healthy childhoods at any—and every— age.
The first week of every month, I'll share one aspect of grooming, the tool often used by predators to gain private access to their intended victim. By diving deeper, we gain a clearer understanding of what happened and take steps in our own healing journeys. This month's topic is Trust.
Week 2: I'll give you a peek at me through the lens of journal entries I made starting at age nine. I share because I think you'll see yourself at different ages in some of my entries. You'll see what I was like then, and maybe see how you were then too. And you'll hopefully see how I've evolved, and you yourself have evolved.
Week 3: I'll honor a courageous person in our community who has experienced sexual abuse by sharing their story. We'll also share details about what's going on over at my upcoming podcast, The Jan Broberg Show!
Week 4: I'll share tried and tested tips on topics related to stopping abuse—and healing from it.
Every week will include exciting news and exclusive content!
I started the Jan Broberg Foundation with this twofold mission:
To help stop sexual abuse from happening by teaching about grooming and empowering everyone to protect the innocent instead of the predator. I was abducted and sexually abused by a close family friend, Robert Berchtold who, over the years before the kidnappings, worked to gain the trust of my entire family. Because we were surrounded by good people, we had very limited awareness of people who acted on their darker impulses. We want the mistakes we made to be part of the learning curve that helps all of us do better at not protecting predators because they are "good people," or a family member, etc., and instead intervene, and prevent predators from gaining access to a potential victim.
To inspire people to heal and move forward from sexual abuse. I believe everyone should have a happy childhood…at any age. You matter so much to me, and I want you matter to yourself as well. You and your healing are one of my highest priorities. Hopefully you're making yourself your own number one priority too. I am living proof that it's possible to live as the creator of wonderful things, not as a victim of terrible things. And I want you to be your own living proof that you can create a wonderful life too. I call it thriving, and I call those of us who've endured unspeakable things and come out whole "thrivivors." I've become a thrivivor because others made me a priority. My parents, family, friends & community have all played a role in helping me recover from the prolonged abuse I suffered as a child. They taught me how to make my own healing a priority too. I wouldn't be who I am without their support. Now I am paying it forward through my foundation. The Jan Broberg Foundation is here to support you and millions like you who have suffered sexual abuse as you heal. Trust me, you can heal, you can thrive, and you can get the support you need.
I see myself in you,
and we all can see ourselves in others' stories.
When I meet someone who has experienced abuse, I quickly realize I've found another kindred spirit. I feel a bond to those who have suffered like I have, and I sense they feel a bond to me too. It's like we get each other when no one else does. I yearn for all of you kindred spirits to know that regardless of how much you have endured, how much you've been loved or supported, or whether you've been believed or heard. It's my life's honor to help you discover how valuable you are. You have stuff t​​o do, stuff to create, lives to impact! We at the Jan Broberg Foundation are here to walk alongside you as you move forward.
This Month's Topic: How predators gain trust through grooming.
We all need to trust.
Trust is fundamental to our development. We learn at an early age whom to trust, and we thrive when our trust is honored. As infants, we can't care for ourselves. Our bodies are vulnerable and require the care and love of someone else for us to survive. When all goes right, we can trust our caregivers, because they respond to our needs. When we're hungry, they feed us, when we're upset, they, comfort us with hugs and kind words. Sadly, if that trust is somehow broken in these crucial early years, man oh man, are we going to be in danger of trusting the wrong people. What happens in the mind of an infant when a caregiver ignores her hungry cries, or snaps at her when she's frightened? How does she cope? She adapts. We're built for survival, and when our caregivers don't meet our needs, we will do just about anything—seek out anyone—to survive.. Sometimes that means having relationships with untrustworthy people. Not having trustworthy caregivers can impact us well into adulthood. And the truth is, we're usually unaware they're untrustworthy until much later.
If our ability to figure out whom to trust is compromised, then guess what? Someone with bad intentions can exploit us. Predators use grooming tactics to gain trust. They look for vulnerabilities and then figure out how to exploit them in order to get close to their intended victim… eventually, alone. It's easy to miss the danger signs when the person seems so "nice". Robert Berchtold spent years grooming me—and my whole family—which allowed him almost unlimited access to me alone.
No matter what, it's not your fault.
I need to say, even if we've had loving, trustworthy caregivers, we can still be duped by untrustworthy people who exploit our naiveté. I had awesome caregivers and I and my family were still duped. No matter what, trusting the wrong person is not our fault. It is never the fault of the victim. The only person who is at fault is the predator, and no one else.
Announcements
Take a look at the latest things happening in the world of the Jan Broberg Foundation.
October 2022: "A Friend of the Family" begins on Peacock (NBC)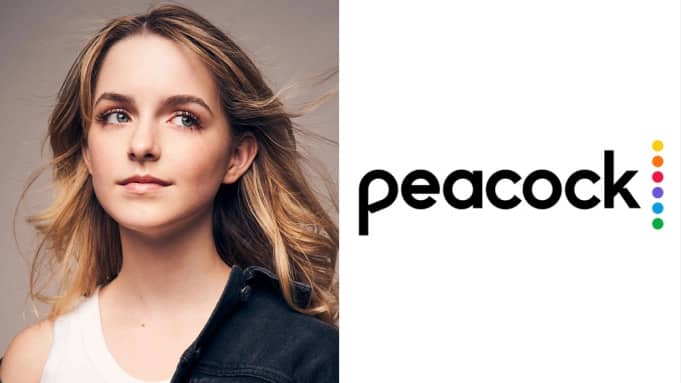 Get ready! Peacock will begin airing "A Friend of the Family," a nine-part series which tells the story of my multiple kidnappings. This is great news for all who have been groomed, all who have survived abuse, and all who care about stopping abuse. Oscar winner Anna Paquin, Jake Lacy, Colin Hanks, and Lio Tipton will star in the series, written by "The Act" co-creator Nick Antosca. Variety Magazine wrote: "A Friend of the Family" is based on the true story of the Broberg family, whose daughter Jan was kidnapped multiple times over a period of years by a charismatic, obsessed family "friend." The Brobergs — devoted to their faith, family, and community — were utterly unprepared for the sophisticated tactics their neighbor used to exploit their vulnerabilities, drive them apart, and turn their daughter against them. This is the story of how their lives were permanently altered and how they survived.
October 2022 Book Release of The Jan Broberg Story
Reply to this email if you want us to notify you when presales go live. Revised and rewritten, the story that started the documentary and later the true-crime series is being released to the public. The Jan Broberg Story tells how I lived through some of the worst childhood experiences a vulnerable, developing teenager ever could. It is also an uplifting story of how experiences that could have ruined my life and the lives of my family members didn't! This is the story of what my mother experienced, what happened to me, and what we as a family endured… and then learned from.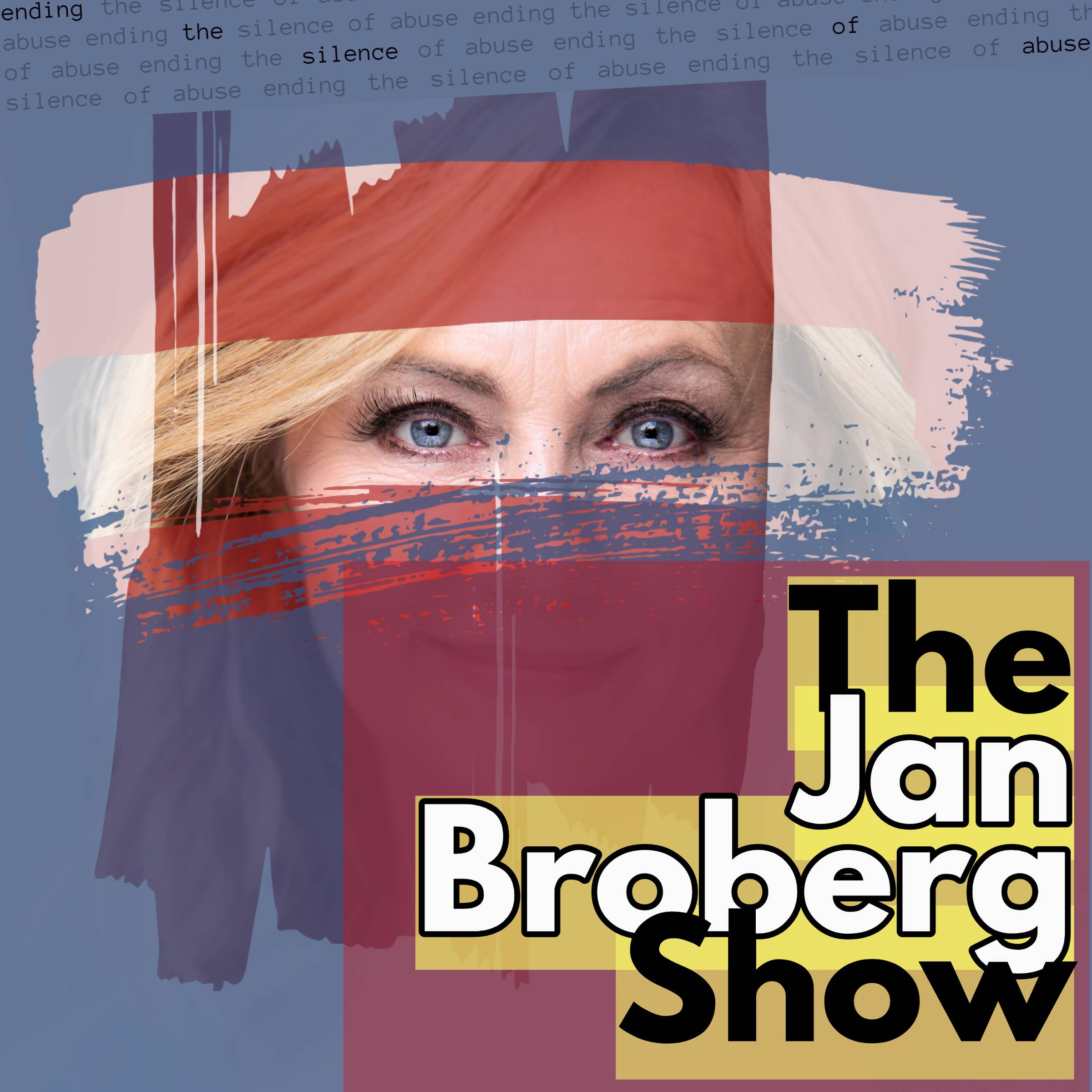 Later This Month—Find it on Spotify, Apple Podcasts, and more!
On the Jan Broberg Show, we share our stories of abuse, explain how survivors become Thrivivors, and listen to advice from experts across the industry. Stay tuned for more!
Tell Us Your Story!
If you would like to be recognized as a SURVIVOR in a future edition of the newsletter or on the podcast, please email your name or pseudonym if you'd rather remain anonymous and share your story. You can also just be recognized in name only, as you start on your path to healing and thriving.